Sitting on the Amtrak at 10:45pm...
After a 3.5 hour delay (the train originally scheduled to leave at 7:10pm), I'm finally in my seat ready to go visit a friend in Santa Barbara when I overhear a man and woman flirting in the seats in front of me. "oh you're headed to van nuys?" "yeah, you too?" "yeah!" " lucky me" The subtle laughter of the girl followed a phone...
sitting on the couch watching Jeopardy....
This is what a degree gets you…
Realization
It takes a million people to make you realize how beautiful life is…but only one to make you realize life is shitty sometimes…
My underwear matches my t-shirt
Fun fact of the day. Although I could be lying since there is no photographic evidence…or is there?
Fallout boy...
Makes me wanna close my eyes and melt. Note to self…don't listen to fallout boy while driving…
Have you ever looked at someone and thought....
Oh man you do so many drugs!
i was inspired by a story today...
you look at a photograph of two stick figures.. one has a knife and one has a lollipop. now..which one is muslim and which one is christian. stick figures look exactly the same. why should one be good and one be bad. you should never judge someone by their religion, their race, or the way they look. There are only two types of people in this world.. Good people, and  Bad people. *Spread...
random thoughts...
I cannot physically do my homework. By that I mean, my mind and my body won't let me.. thats a sign that homework is bad for you…i'm just saying..
Love these words as though I wrote them myself....
For those days we felt like a mistake, Those times when love's what you hate Somehow We keep marchin on For those nights that I couldn't be there, I've made it harder to know that you know That somehow We'll keep movin on There's so many wars we fought There's so many things we're not But with what we have I promise you that We're marchin on We're marchin on For all of the plans we've made There...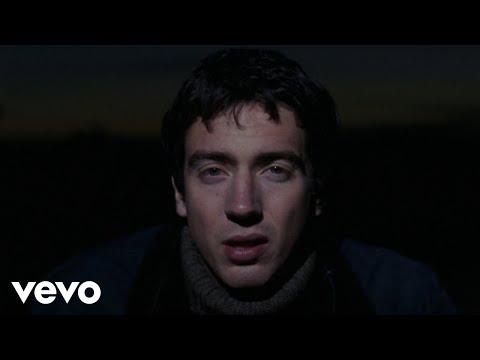 Music is passion. It is the true embodiment of emotion.  It is the way someone can scream their feelings out loud in an attempt to free themselves, while helping free others as well. If I didn't have music, I don't know where I would be. Take for instance John Lennon. He had ideas and thoughts. He wrote them down. He expressed them musically. Now the entire world can...
So tired...
and so much work to do…I think Ill just sleep in UHALL..
goodmorning...
rain and hazelnut latte….
"I'm just a notch in your bed post, but you're just a line in a song"
– Fall Out Boy THE BEST LYRICS EVER…or today at least.
Work on changing..
The only way to change the world is to start with the one thing you can change.. yourself… so I propose a new vow..one that EVERYONE should take… Repeat the following phrase… "I, (insert name here), promise to recognize how amazing I am as a person. I promise to look at myself in the mirror and smile, because I am alive. I promise to smile and to accept that there...
POSTSECRET WILL CHANGE YOUR LIFE.... →
I want to do more...
…than just exist…
"If at first you don't succeed..pick yourself up and try again.."
– Max.."who said that quote? Beyonce?"
my sunday night...
if i close my eyes shut..so tight that i can't see the lights..then maybe..just maybe..i'll disappear…
Givoogle...
As if the world doesn't have enough pointless restrictions..now Google has taken "Givoogle" away from the public. It raised of $6500 for cancer research, and yet it was shut down due to "violations of Google's terms of service agreement." Wow Google…wow